This video is just non-stop epic WIN. How can you not love a routine that includes goddesses like Tina Fey and Betty White rocking out to Bruce Springsteen's 'Born To Run' with a little help from  Jimmy Fallon and the cast of Glee?
Check out the spectacular opening number of the 2010 Emmy Awards below: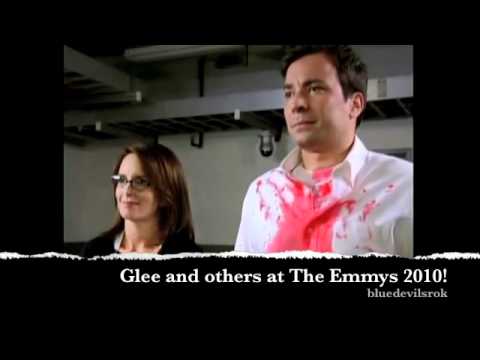 Happy Bank Holiday Monday, slags! Click here to find out the Emmy winners.
We really need to start watching Mad Men. Jon Hamm is so hot. He's like a cartoon pilot.